Woolworth Road Brookhaven, MS 39601
Property Details
Categories

Listings, Mark Dale's Listings, Recreation, Timberland

Status

Sold

State

Mississippi

County

Lincoln

No. Acres

121 acres

Price

$266,200

Price Per Acre

$2,200
601.587.4446
601.594.1564
601.587.4406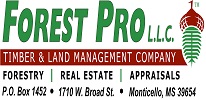 Property Description
Click here for a property brochure
The "Woolworth Road Tract" comprises a total of 121 acres. The property features public road frontage, access to electric utilities, rolling topography, and a small creek. There is a large amount of investment grade pine timber on this property and it is estimated to be 20 years old.
Recreation
Large tracts of timberland surround this property which make for excellent hunting opportunities. Whitetail Deer and Wild Turkey abound on this property. With a little commitment, the Woolworth Road Tract could be transformed into great hunting destination.
Just the Facts:
Sales Price: NEW $255,990
Tract Acreage:
Deeded 120 ac±
GPS Mapped 121.9 ac±,
Taxed 120
Tract Location-
Legal: SE 1/4 of SE 1/4 and the NE 1/4 of SE 1/4 in Section 34, Township 8 North, Range 9 East; and SW 1/4 of SW 1/4 of Section 35, Township 8 North, Range 9 East
Address: Woolworth Rd. NE, Brookhaven, MS 39601
Lat: 31.6198156
Long: -90.281506
Public Road Frontage: 610'
Interior Roads: 1.5 miles Dirt/Gravel
Utilities-
Water: Lincoln Co Rural Water As.
Electric: Entergy
Topography: Rolling Hills
Zoning: Rural, Timberland
Ad Valorem Taxes: 2017 - $453.99
FEMA Flood Zone: None of the property is within flood zone A, the 100 year flood zone. Map FM28085C0225D.
History: Timberland
Mineral Rights: Any owned
Streams: Prong/Bear Creek, 1056' frontage
Soils: Symbol, Name, % Area, Lob. Site Index
FM, Falaya Silt Loam, 13.7%, 90
GbF, Guin & Boswell soils 17-40%, 78.8%, 83
GbF2, Guin & Boswell eroded 17-40%, 0.4%, 83
GgF, Guin gravelly sandy loam 17-40%, 1.1%, 83
OaB2, Ora silt loam 2-5%, 0.9%, 87
OaC, Ora silt loam 5-8%, 4.1%, 87
OaC2, Ora silt loam eroded 5-8%, 0.9%, 87
Driving Directions: From I-55 Exit #40, East on Brookway Blvd go 1.52 mi. Slight right turn on W. Monticello St go 2.48 mi. Turn left onto Nola Rd go 8.16 mi. Turn left on Woolworth Rd go 0.96 mi to Tract on south side of Road.
Estimated Driving Times to Tract:
New Orleans: 136 mi, 2hr 50 min
Baton Rouge: 111mi, 2hr 22 min
Jackson: 67 mi, 1hr 21min
Hattiesburg: 71 mi, 1hr 30 min
Species Available for Hunting:
White-tailed Deer Wild Turkey
Squirrel Rabbit
Medium of Exchange: Cash and occupancy on closing.
Owner Financing Available? No
Sub-dividable?: No, Sold in it's entirety.
How to view the property: You can schedule a site visit by contacting me at (O) 601.587.4446 or (M) 601.594.1564 to set up a time, OR if you would like to visit the site on your own we request that you fill out a Temporary Access Permit at (http://www.theforestpro.com/wp-content/uploads/2017/09/Temporary-Access-License.pdf) and fax it back to (601) 587-4406.
Timber: Stand# (Symbol)-Type-Acres-Age
1 (PP3)-Pine Pulpwood High Density-60.9 ac-20yrs (1998)
2 (PP2)-Pine Pulpwood Med. Density-45.8 ac.-20yrs (1998)
3 (PI2)-Pine Intermediate Med. Density-5.6 ac.-20yrs (1998)
4 (HI2)-Hardwood Intermediate Med. Density-5.3 ac.-57yrs (1961)
5 (OR0)-Open/Food Plots-3.8 ac –0yr
6 (ROW)-Right-of-Way-0.6 ac –0yr
9/4/2017 Timber Cruise Volumes in Tons & Value @ 5yr avg. price
Pine Pulpwood 6,627.4 $ 8.72/tn $57,791
Pine Chip-N-Saw 2,091.7 $16.83/tn $35,203
Pine Sawtimber 163.0 $28.42/tn $ 4,632
Hardwood Pulp 308.1 $ 7.23/tn $ 2,228
Hardwood Pallet 34.6 $22.30/tn $ 772
Red Oak Saw 30.2 $36.84/tn $ 1,113
White Oak Saw 8.6 $33.60/tn $ 289
Yellow Poplar Saw 38.2 $35.06/tn $ 1,339
Misc. Hardwd Saw 30.8 $33.28/tn $ 1,025
Total 9,332.6 tons $104,392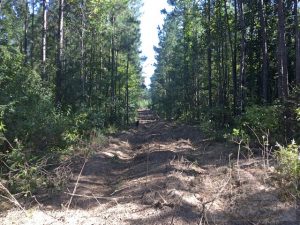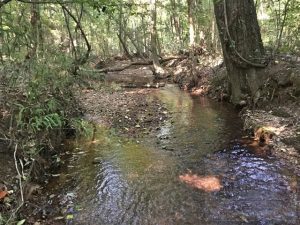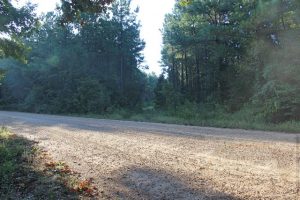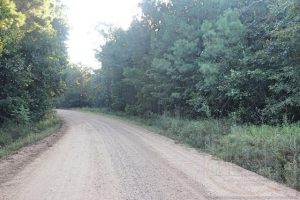 Location
Interested In This Property?