Property Details
Categories

Brad Campbell's Listings, Featured Listings, Recreation, Timberland

Status

Active

State

Mississippi

No. Acres

57 acres

Price

$199,500

Price Per Acre

$3,500
662.323.9103
662.242.9104
662.323.5281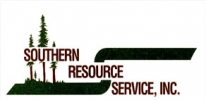 Property Description
The Williams tract is located about 3 miles west of the Starkville, MS city limits and only a few minutes from Mississippi State University. This property is covered with abundant mixed pine and hardwood timber with the exception of an old pond location. It is well suited for hunting, a cabin location or residential uses.
The timber on this tract is made up of 4 distinct timber types. First, there are upland hardwood areas that contain a variety of hardwood species including many mast producing species of oak and hickory. This type includes both sawtimber and pulpwood. Second, some of the acreage consist of a stand of planted pine that is 30+/-years old and has been thinned once. It contains both sawtimber, chip-n-saw, and pulpwood forest products. Third, some of the acreage has a stand of predominantly natural pine pulpwood sized trees. Finally, there are some natural mixed pine/hardwood areas that also contain sawtimber and pulpwood. We can provide timber cruise data upon request.
As you can tell from the photographs, the property is very scenic and would provide many great opportunities for hunting and other outdoor recreation. The pond on the property needs to be cleaned out and the levee repaired, but could also provide fishing opportunities.
This property is situated off of paved Sykes Road, which comes off of New Light Road. It has easy access to MSU and all the amenities of town.
Finally, on the west side of this tract it joins another one of my listings known as the SO-40 Ritchie tract. If you are interested in additional acreage, please refer to the SO-40 Ritchie tract on this site for details.
Location
Interested In This Property?