100 Viola Lane Columbia, MS 39429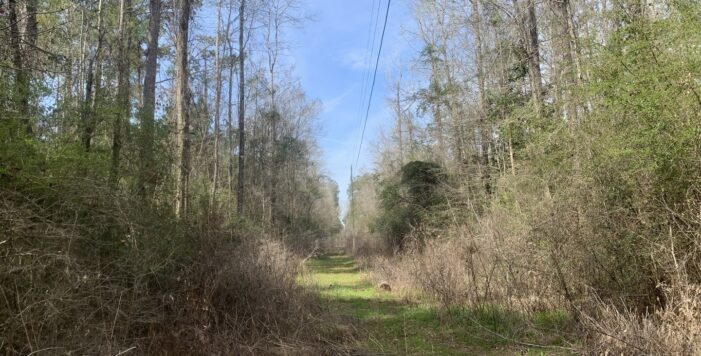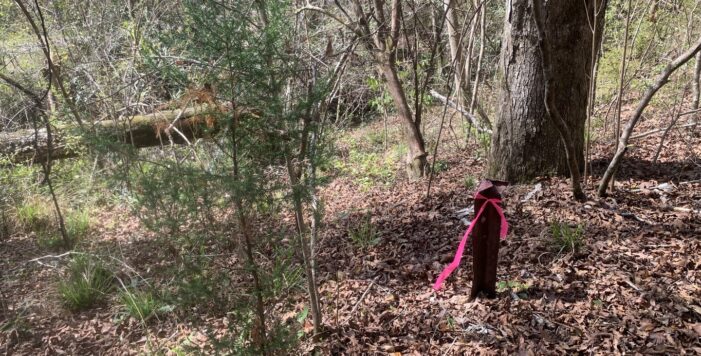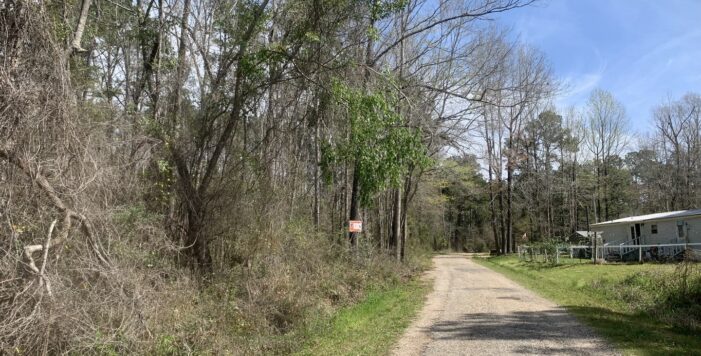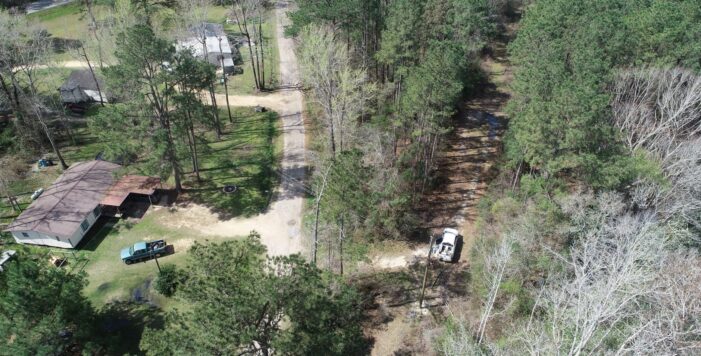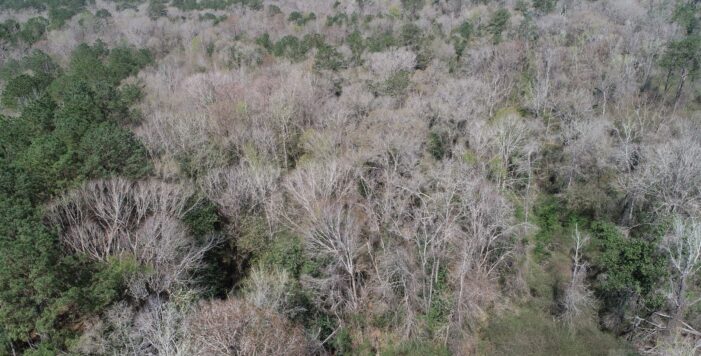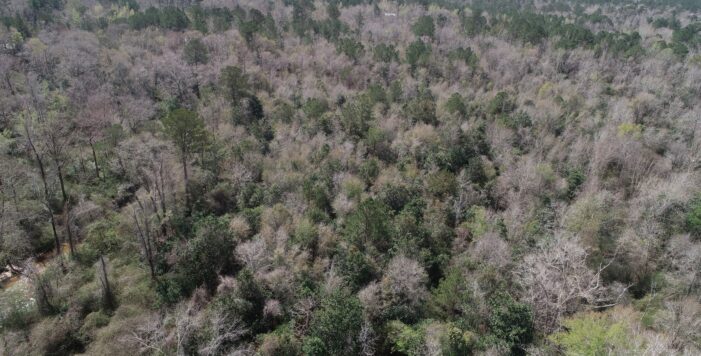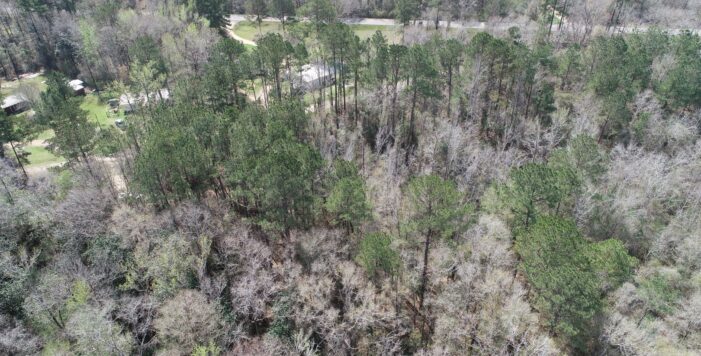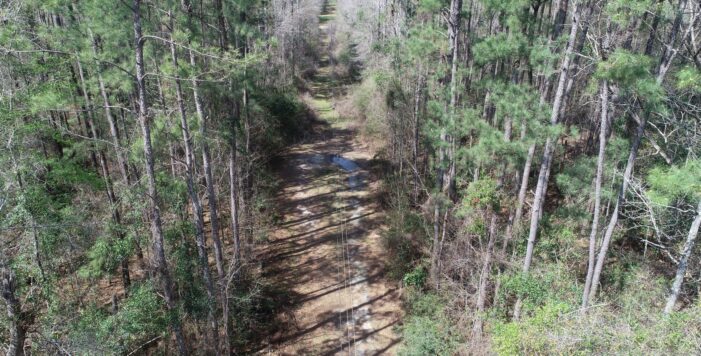 Property Details
Categories

Mark Dale's Listings, Recreation, Timberland

Status

Sold

State

Mississippi

County

Marion

Price

$39,000

Price Per Acre

$3,578
601.587.4446
601.594.1564
601.587.4406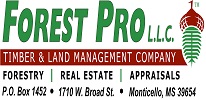 Property Description
"The Viola Lane Tract" is a great little get-a-way property. This 10.9± acre parcel has all the features most buyers are looking for: public road frontage, stream frontage, available power and water, and it's heavily timbered with large mature water oaks, white oaks and loblolly pine.
It's also located close to additional recreational opportunities uncommon for tracts this size. Marion County Wildlife Management Area (7,125 acres) is only 1.5 miles to the north and 2 public lakes (Lake Columbia & Lake Bill Waller) are only 4 miles away.
For more information check out these additional resources:
https://www.mdwfp.com/wildlife-hunting/wma/region/southwest/marion-county/
https://www.mdwfp.com/fishing-boating/fishing-reports/lake-bill-waller.aspx
Just the Facts:
Sales Price: $39,000
Tract Acreage: 10.9 deeded acres, 11.0 mapped
Tract Location-
Legal: 10.9 ac. in W2 SW4 NE4, N of Old Hwy 13, Section 15, T2N, R17W, Marion County, MS
Address: 100 Viola Lane, Columbia, MS 39429
Lat: 31°08' 07.9" N
Long: 89°41' 41.3" W
Paved Road Frontage: 464.8'
Interior Roads: 202'
Utilities-
Water: Hub Water Assn.
Electric: Pearl River Valley EPA
Topography: Level with Terraces
Zoning: Rural, Timberland
Ad Valorem Taxes: 2021 $116.74
FEMA Flood Zone: 64.5 % of the tract lying in Flood Zone A (1% annual chance)
History: Timberland
Mineral Rights: None, Previously Reserved
Streams: Lower Little Creek- 805'
Soils: Name, % Area, Loblolly Site Index
Bassfield Sandy Loam 0-2% slope, 0.4%, 90
Jena-Bigbee Complex Freq. Fld, 78.1%, 100
Latonia Sandy Loam 2-5% slope, 21.5%, 90
Driving Directions: From Hwy 98/Hwy 13 interchange, drive South on Hwy 13, 11.4 miles to Viola Lane on the North (Left) side of the Highway, Take Voila Lane (bear right) and go 0.2 miles to Tract on North (Left) side.
Estimated Driving Times to Tract:
New Orleans: 105 mi, 1hr 51 min
Baton Rouge: 141 mi, 2hr 20 min
Jackson: 100 mi, 1hr 55 min
Hattiesburg: 35.6 mi, 48 min
Medium of Exchange: Cash and occupancy on closing.
Owner Financing Available? No
Sub-dividable?: No
How to view the property: You can schedule a site visit by contacting me at (O) 601.587.4446 or (M) 601.594.1564 to set up a time, OR if you would like to visit the site on your own we request that you fill out a Temporary Access Permit at (http://www.theforestpro.com/pdf/doc_1208180549.pdf) and fax it back to (601) 587-4406 or picture text to 601.594.1564.
Timber: Type-Acres-Age
Tract 1
Pine Regeneration Med. Density-34.3 ac.-1 yrs
Hardwood Pulpwood Med. Density-3.6 ac.-30+yrs
Mixed Sawtimber Med. Density-0.2 ac.- 35+yrs
Open-0.9 ac.- 0+yrs
2022 Acquisition (low intensity) Timber Cruise Volumes & Value*
Pine Pulpwood 16.9 tons $ 3.99 $ 67.43
Pine Chip-N-Saw 23.7 tons $13.97 $ 331.09
Pine Sawtimber 141.9 tons $23.79 $ 3,375.80
Hardwood Pulp 181.6 tons $ 5.56 $ 1,009.70
Hard Pallet 66.5 tons $21.15 $ 1,406.47
Red Oak Saw 85.7 tons $45.00 $ 3,856.50
White Oak Saw 13.1 tons $45.00 $ 589.50
Misc Hard Saw 65.9 tons $28.74 $ 1,893.97
Total 595.3 tons $12,530.46
* Average Prices as reported by MS Timber Price Report– 4th Qtr 2021 for SW MS, published by MSU Extension Service.
Location
Interested In This Property?