Property Details
Property Class

For Sale

Categories

Recreation, Timberland

Status

Active

State

Mississippi

County

Pike

No. Acres

90.7 acres

Price

235,800

Price Per Acre

$2,600
601-955-7568
601-955-7568
601-591-4008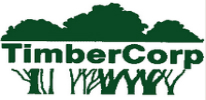 Property Description
91-acre tract with significant timber value and great access located at Magnolia MS
Location: The tract is 2.5 miles south of Magnolia, MS along the east side of highway 51. It is situated in Sections 34&35, T2N,R7E See location map.
the lat/lon is 31.094624/-90.483093
Access: The tract has excellent access. It has 1/8 mile frontage on the east side of hwy 51. The east boundary is formed by an active rail road.
Full Description: The Magnolia tract contains 80.7 acres of a mature hardwood-pine forest, 1.6 acres of pine pulpwood, 7 acres of 2015 clear-cut, 1.1 acres in wildlife food plots and 0.1 acres in a small pond. A small creek flows into the nearby Tangipahoa River. The tract offers good timber production as well as hunting and recreation, with about 90 percent of the property being a bottomland hardwood stand. The tract offers future development potential with frontage on a state highway as well as rail road frontage. It has convenient fast access to Interstate 55 and is close to the population centers of New Orleans, Baton Rouge, and Jackson. No minerals will be conveyed.
A 2012 timber cruise shows the eastern 80.7 forested acres supports a mixed hardwood/pine stand with 83.1 thousand bd ft (MBF) oak sawtimber, 97.4 MBF mixed hardwood sawtimber, 26.9 MBF pine sawtimber,10.1 MBF spruce pine sawtimber, 8 tons pine chip-n-saw, 121 tons pine pulpwood and 1819 tons hardwood pulpwood. The oak sawtimber has an average diameter of about 20 inches and the pine sawtimber diameter is 22 inches. The timber cruise is available on request.
The 7.5 acres of recent clear cut area is on high ground and would be a good spot for a cabin and/or could be easily cleared for food plots or pasture.
Location
Interested In This Property?