Duck Hill, MS, USA Duck Hill, MS 38925
Property Details
Categories

Brad Campbell's Listings, Hunting Leases, Recreation, Timberland

Status

Active

State

Mississippi

County

Montgomery

No. Acres

145 acres

Price

$200,000

Price Per Acre

$1,376
662.323.9103
662.242.9104
662.323.5281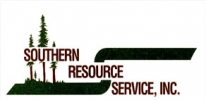 Property Description
This tract is a very nice property that represents recreational opportunities and timber investment. On the east side, the tract has frontage on a paved city street in the Duck Hill, Mississippi. However, the tract is typically accessed by way of the woods road that goes out to Rose Hill Road to the south. Given the location of this tract it has access to nearby Highway 82 and Interstate 55 that provides easy travel throughout MS and surrounding states.
Many recreational opportunities exist on the tract. Overall this property is located in an area of the state that has abundant wildlife. The tract provides deer and turkey hunting, as well as other small game animals.
Overall, the property is mostly planted pine of of various ages and sizes. Currently, there is approximately 38+/- acres of 2018 planted pine. The remainder of the pine areas are older that range in age from 1992 to 1995. All of the older pines have been thinned at least 1 time. In addition, there are some scattered hardwood areas, and small kudzu area on the east side.
Location
Interested In This Property?