2683 MS Hwy 43A Silver Creek, MS 39663
Property Details
Categories

Mark Dale's Listings, Timberland

Status

Sold

State

Mississippi

County

Lawrence

No. Acres

69 acres

Price

$147,000

Price Per Acre

$2,130
601.587.4446
601.594.1564
601.587.4406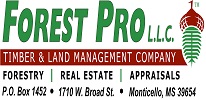 Property Description
"The Dos Parcels Tract" (Two Parcels in Spanish) is made up of Tract 1 at 39.5± acres, and Tract 2 at 30± acres. While these tracts are not adjacent they are in very close proximity to each other, separated by only 660 feet. There is a 30' forestry use access easement that connects Tract 1 to Tract 2.
Tract 1 features 34.3 acres of one-year old, machine planted loblolly pine that has been site preparation sprayed to aid in vigorous growth of this young stand. This will be ideal bedding cover for the next several years. There are 3.6 acres of hardwoods along the small stream, which is sure to act as a deer superhighway. Food plots can be easily established on either the pipeline or power line that cross the property.
Tract 2 features a 29-year old stand of mixed species merchantable timber, surrounded by excellent bedding cover. This island of open woods is surrounded by a sea of gnarly thickets making it a surefire ambush zone for the lucky owner. In fact, during my inspection I spotted a beautiful tall rack, 8pt-buck. Hurry before someone else claims him.
Click Here for a Property Brochure!
Just the Facts:
Sales Price: $147,000
Tract Acreage: Tract 1-±39 ac, Tract 2-±30 ac
Tract Location-
Legal: T1–E2 SE4 NE4, & E2 NE4 SE4, S32. T2-S2 S2 NW4 SE4 S29 & E2 NW4 NE4 S32. All in T7N, R20W, Lawrence County, MS
Address: 2683 MS Hwy 43A
Lat: 31°31' 34.4" N
Long: 90°01' 37.4" W
Paved Road Frontage: 35'
Interior Roads: T1-2954' T2-Dirt 1735' Dirt NOTE: There is a 30' wide, forestry use easement that connects Tract 1 with Tract 2.
Utilities-
Water: Crooked Creek Water As.
Electric: Pearl River EPA
Topography: Slightly Rolling
Zoning: Rural, Timberland
Ad Valorem Taxes: 2019 T1-$180.95, T2-$154.40
FEMA Flood Zone: No Portions lie within the 100 year flood zone. MAP # 28077C0195C
History: Timberland
Mineral Rights: Not available, Previously Reserved
Streams: Small Ephemeral Branch-1079'
Soils: Name, % Area, Loblolly Site Index
Tract 1
Cadeville-Freestone, 27.7%, 80
Providence Silt Loam 2-5% slope, 72.3%, 87
Tract 2
Providence Silt Loam 2-5% slope, 72.3%, 87
Ruston Sandy Loam 2-8% slope, 27.7%, 91
Driving Directions: From Hwy 84/Hwy 43A interchange, drive South on Hwy 43A 5.2 miles to Tract 1 on the North (right) side of the road.
Estimated Driving Times to Tract:
New Orleans: 130 mi, 2hr 28 min
Baton Rouge: 125 mi, 2hr 28 min
Jackson: 66 mi, 1hr 23 min
Hattiesburg: 62.7 mi, 1hr 7min
Species Available for Hunting:
White-tailed Deer Wild Turkey
Squirrel Rabbit
Medium of Exchange: Cash and occupancy on closing.
Owner Financing Available? No
Sub-dividable?: Yes, Tract 1 & Tract 2 can be purchased separately.
How to view the property: You can schedule a site visit by contacting me at (O) 601.587.4446 or (M) 601.594.1564 to set up a time, OR if you would like to visit the site on your own we request that you fill out a Temporary Access Permit at (http://www.theforestpro.com/pdf/doc_1208180549.pdf) and fax it back to (601) 587-4406.
Timber: Type-Acres-Age
Tract 1
Pine Regeneration Med. Density-34.3 ac.-1 yrs.
Hardwood Pulpwood Med. Density-3.6 ac.-30+yrs.
Mixed Sawtimber Med. Density-0.2 ac.- 35+yrs.
Open-0.9 ac.- 0 yrs.
Tract 2
Mixed Intermediate Med. Density-30.0 ac.- 29yrs.
Tract 2
2020 Acquisition Timber Cruise Volumes & Value @5yr avg. price*
Pine Pulpwood 328.5 tons $ 7.40 $ 2,430.90
Pine Chip-N-Saw 516.5 tons $15.92 $ 8,222.68
Pine Sawtimber 541.1tons $25.94 $14,036.13
Hardwood Pulp 509.2 tons $ 6.99 $ 3,559.31
Hard Pallet 61.1tons $26.23 $ 1,602.65
Red Oak Saw 43.8 tons $47.11 $ 2,063.42
White Oak Saw 51.5 tons $40.50 $ 2,085.75
Misc. Hard Saw 9.3 tons $37.07 $ 344.75
Total 4,374.6 tons $34,345.59
* 5-Year average price as reported by RISIinfo.com for the South MS market 7/31/2015 thru 7/31/2020.
Location
Interested In This Property?