300 Bilbro Rd Walnut Grove, MS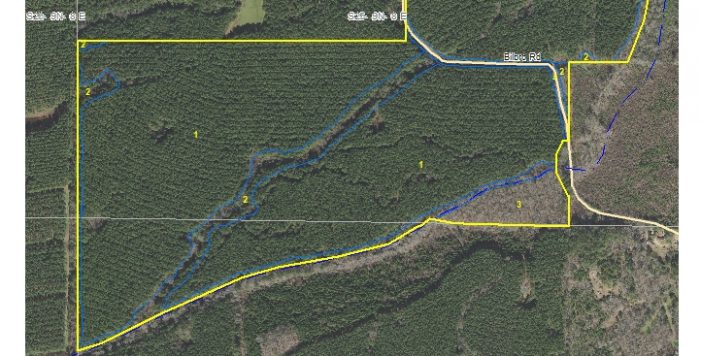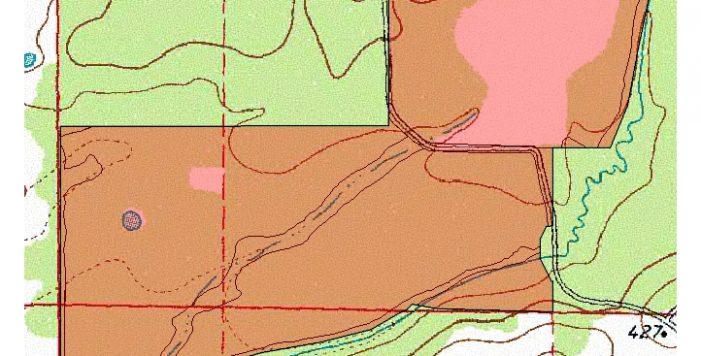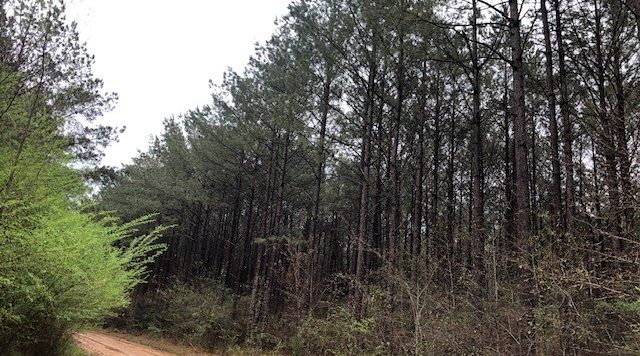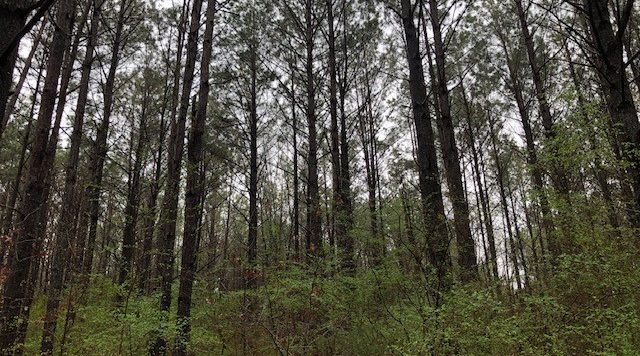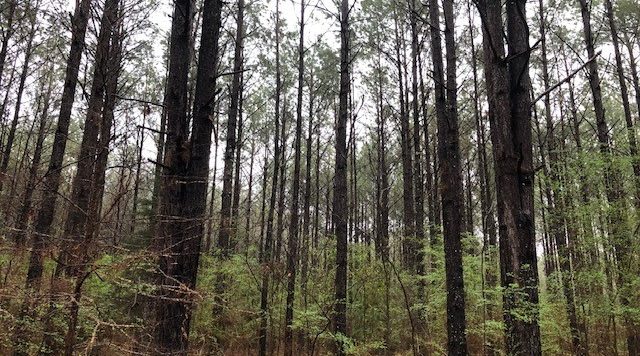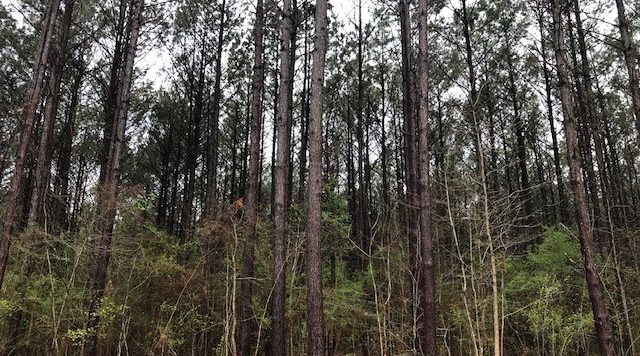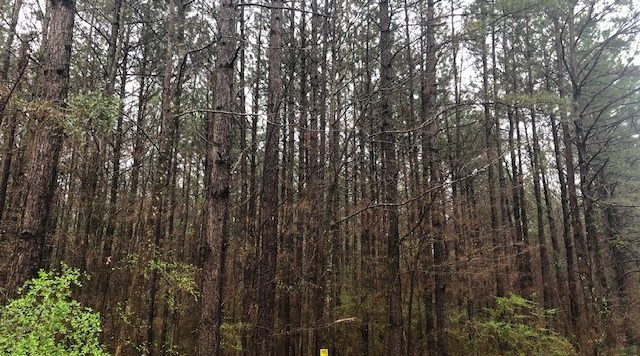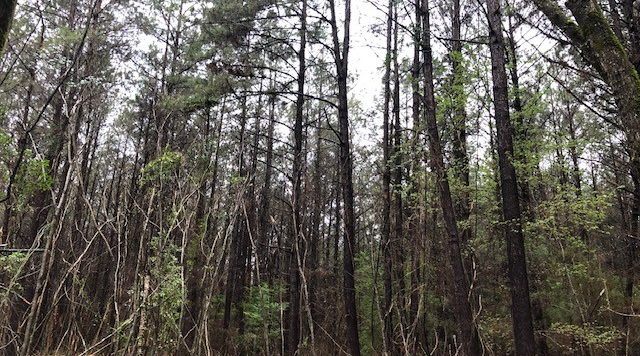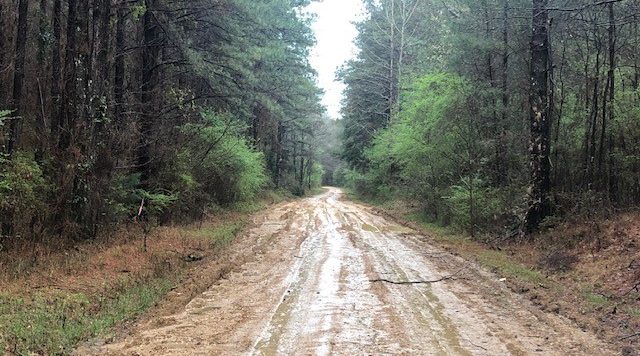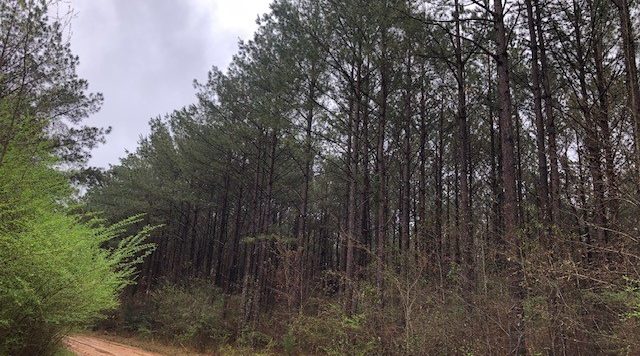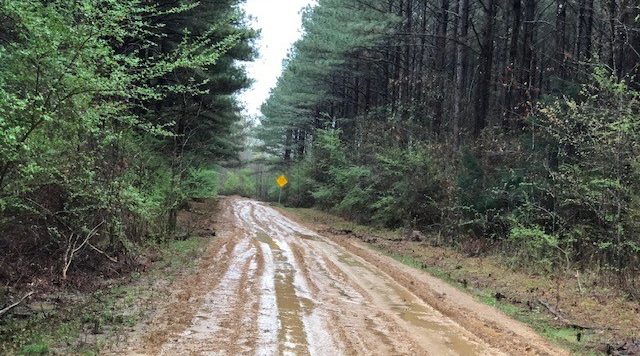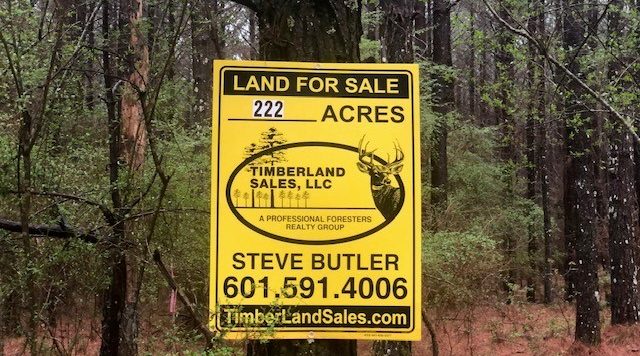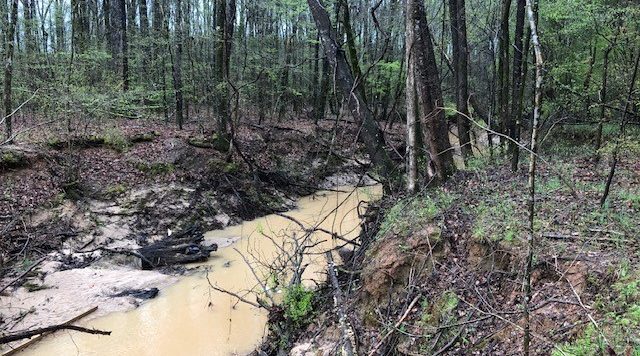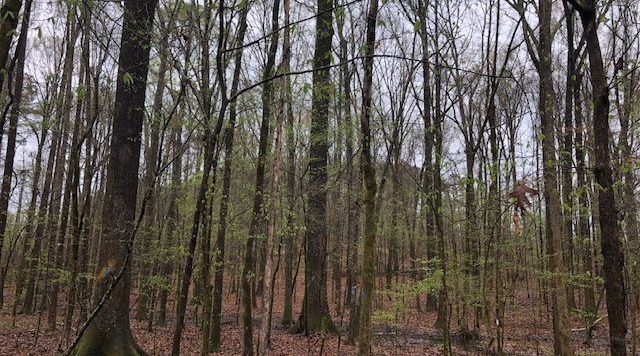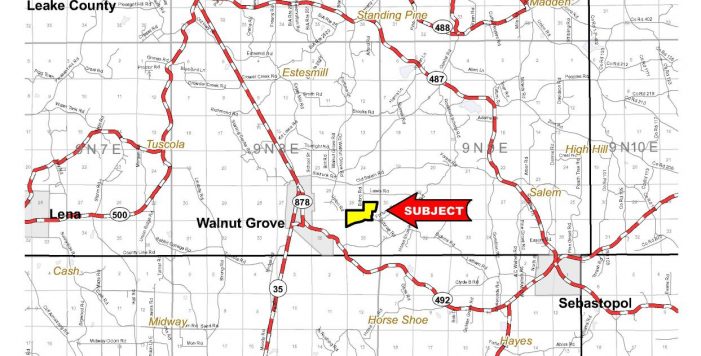 Property Details
Categories

Featured Listings, Listings, Recreation, Steve Butler Listings, Timberland

Status

Active

State

Mississippi

County

Leake

No. Acres

222 acres

Price

Bid April 22
601-955-7568
601-955-7568
601-591-4008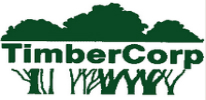 Property Description
Click Here for the Land & Land & Timber Sale information.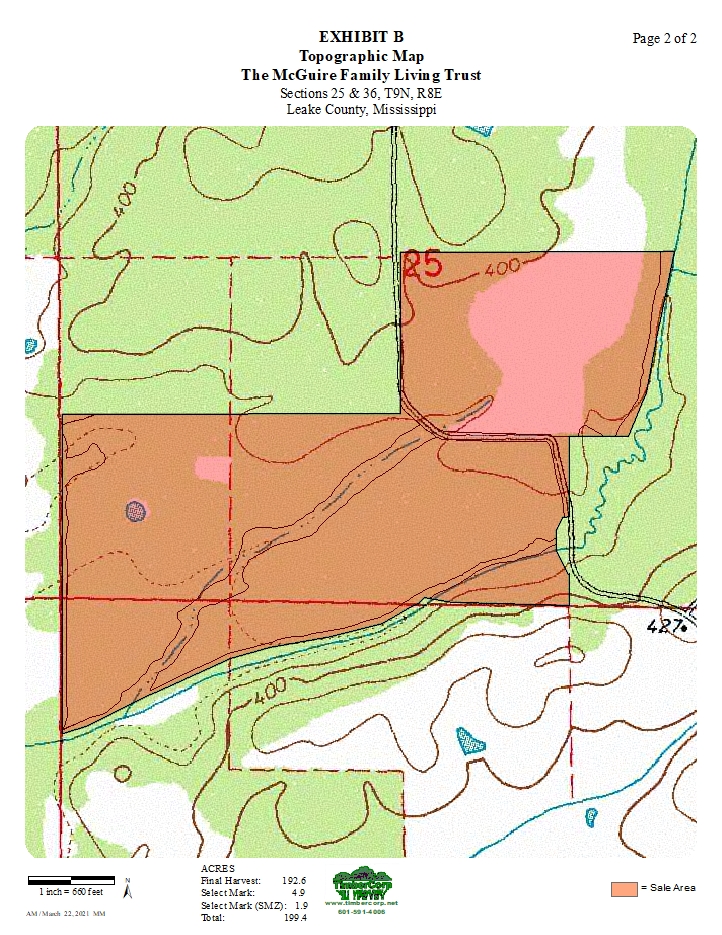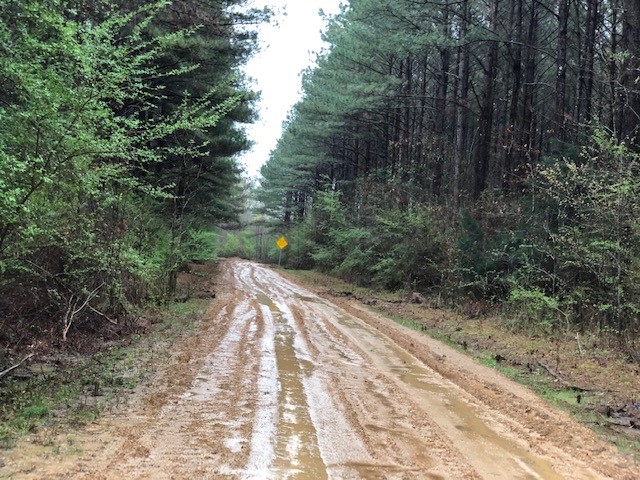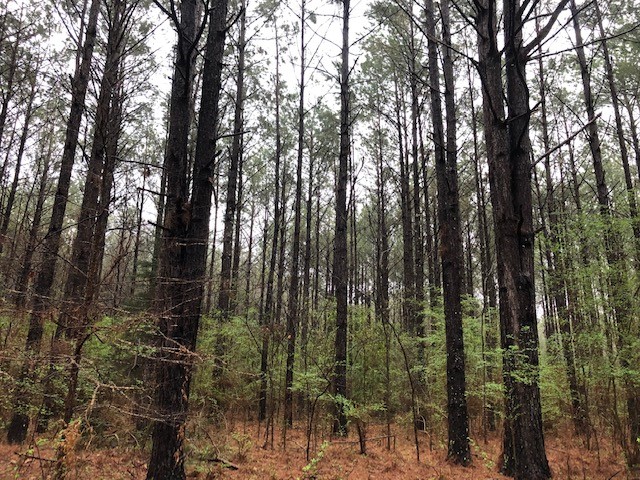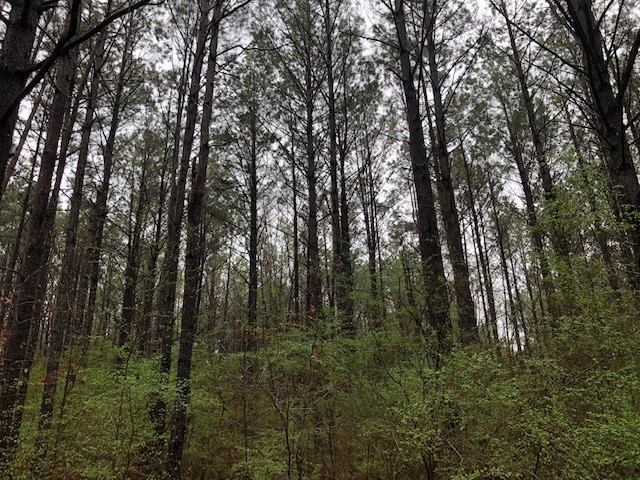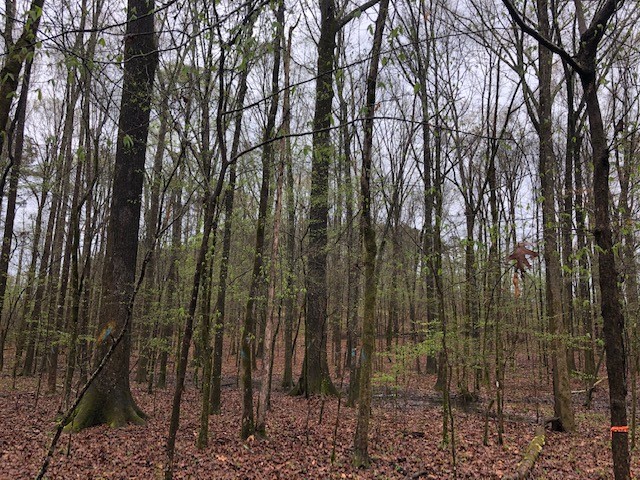 March 22, 2021
LAND AND TIMBER SALE NOTICE
Stephen M. Butler (Broker), acting as agent for the McGuire Family Living Trust, is soliciting lump sum sealed bids for LAND AND/OR TIMBER on a 222±-acre tract in Leake County, Mississippi. The timber sale is a final harvest of 192.6 acres of mature pine plantation and a 6.8-acre hardwood thinning. There are over 14 MBF (118 tons) per acre of pine sawtimber in the plantation. The hardwood quality is very good with over 450 board feet per tree. Prospective buyers may bid on the timber only, land only (subject to an 18-month timber deed), or on land and timber together.
GENERAL DESCRIPTION
The property is located in south Leake County about 9 miles southeast of Carthage and two miles east of Walnut Grove. It has access on Bilbro Road with ¾ mile frontage. The land has flat terrain with a creek forming much of the south line. Most boundary lines are marked with flagging and t-posts. The land has good potential as a timber investment and a deer/turkey hunting property. The property is entirely forested. The timber consists primarily of a mature plantation with a 6.8-acre bottomland hardwood stand in the southeast portion. There are also 19.9 acres of streamside management zone that are shown as "OUT" on the included maps. If the timber sells separately, this wooded "OUT" strip will not be cut.
LEGAL DESCRIPTION
The legal description of the property is found in Exhibit A. The property is located in Sections 25 and 36, T9N, R8E, Leake County, Mississippi.
TIMBER DESCRIPTION
An inventory of the timber was performed by TimberCorp in February 2021. The 192.6-acre clearcut and 6.8-acre thinning are estimated to contain the following volumes.
Species/Product Final Harvest Tons Thinning Tons Total Tons
Pine Sawtimber 22,798 37 22,835
Red Oak Sawtimber - 118 118
Misc. Hdwd Sawtimber - 27 27
Pine Chip-n-saw 3,166 3 3,169
Pine Pulpwood 2,112 - 2,112
Hardwood Pulpwood 323 42 365
These volume estimates are presumed to be accurate but are not guaranteed. Additional volume information is found in the attached Stand and Stock Tables.
In addition to the volumes listed above that are in the timber sale, some timber will remain uncut. There are 19.9 acres shown as "OUT" on the timber sale map. These areas are mostly streamside management zones. No timber will be cut in these areas with the possible exception of one or two road crossings. Additionally, the 6.8-acre hardwood stand south of the creek is being thinned. This area will have significant per acre timber value remaining after the thinning. Below is an estimate of the timber volumes that will remain if the timber sale is sold separately from the land.
Residual Timber Volume – 26.7 Acres
Species/Product Thin Area
6.8 acres
Tons OUT Area
19.9 acres Tons Total
26.7 acres
Tons
Pine Sawtimber 0 1,213 1,213
Oak Sawtimber 216 10 226
Misc. Hardwood Sawtimber 188 77 265
Pine Chip-n-saw 0 57 57
Pine Pulpwood 0 103 103
Hardwood Pulpwood 212 415 627
BIDDING PROCESS
Bids will be opened at 10:00 a.m. on Thursday, April 22, 2021, at the office of TimberCorp. Those bidders wishing to mail their bids should mail them to TimberCorp, Inc., 6193 Henderson Road, Brandon, MS 39042. The outside of the bid envelope should be clearly marked "SEALED BID-MCGUIRE SALE." Bids may also be submitted by email to [email protected] or faxed to 601-591-4008 or phoned in to (601) 591-4006.
CONDITIONS OF SALE
Successful bidders will be notified within 24 hours of acceptance of their bid. Upon acceptance of a bid, the successful land bidder will be expected to enter into a Contract of Sale whereby conditions of sale such as closing, date of possession, etc. are accepted by the Buyer and Seller. The successful bidder may be required to deposit earnest money equal to 5 percent of the sale price. This earnest money deposit will be applied to the purchase price. A successful bidder would be expected to close within 30 days following acceptance of their bid. Conveyance shall be made by warranty deed provided by the Seller. If the successful bidder fails to complete the transaction, earnest money will not be refunded. The Seller reserves the right to reject any or all bids. The Seller believes the title is clear. If, however, a title search reveals the need for curative work, the Seller shall have a reasonable amount of time to clear title. If the Seller is unable to provide a merchantable title, the earnest money will be refunded to the Buyer. The 2021 ad valorem taxes shall be pro-rated to the date of closing using 2020 actual taxes. The sale is by tract rather than by the acre. The Seller believes there are a total of 222± acres but makes no warranty as to acreage or accuracy of boundary lines. All maps, plats, and other information are provided for assistance to prospective bidders. All information shown is believed to be accurate, but no warranty is expressed or implied, and all bidders should conduct their own investigation and inspections. The Seller will provide the deed for closing. Any appraisal, title search, timber cruise, survey, or other expense incurred by the Buyer shall be the responsibility of the Buyer. The Seller will convey all of whatever mineral interest the Seller owns, if any. Seller may elect to close this sale in a manner that qualifies the transfer as a deferred like-kind exchange pursuant to Section 1031 of the Internal Revenue Code.
Prospective bidders and/or their agents may inspect the property on their own, or they may call Steve Butler to arrange an appointment. Those entering the property do so at their own risk, and no liability is assumed by Seller or Seller's agents. Steve Butler, Broker, will not be liable for any fees or commissions to any real estate salesman, broker, dealer, or agent in connection with this offering unless prior arrangements have been made. Such arrangements made will be in writing only.
If the timber is sold separately from the land, the timber purchaser shall have until September 30, 2022, to cut and remove the timber. The timber deed will be provided by the Seller, and a copy is available upon request. The timber deed will require the timber buyer to comply with Mississippi's Best Management Practices with regard to harvesting the timber. The final harvest portion of the timber sale will include all trees of every size and species. Trees included in the "select mark" thinning area are all those trees marked at eye level and stump height with blue paint. No trees shall be cut in the area designated as "out". If the bidder seeks to change any portion of this deed, these specific changes should be discussed with TimberCorp at or prior to the bid opening.
Attached to this notice are maps of the sale area. Additional information about the sale can be obtained by contacting Steve Butler at 601-955-7568 or see www.timbercorp.net or www.timberlandsales.com.
Cordially,
Steve
Stephen M. Butler
Mississippi Registered Forester #771
Mississippi Real Estate Broker #8435
Location
Interested In This Property?