Property Details
Property Class

For Sale

Categories

Development, Recreation, Timberland

Status

Sold

State

Mississippi

County

Oktibbeha

No. Acres

120 acres

Price

$288,000

Price Per Acre

$2,400
662.323.9103
662.242.9104
662.323.5281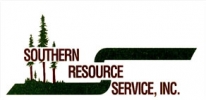 Property Description
This is a beautiful tract of land that has abundant timber, and homesite or camphouse potential. It has a live creek, and also provides great hunting opportunity!
Location: The tract is located just 1/2 mile outside of the Sturgis, Mississippi city limits on Berry Road off of U.S. Highway 12. It is approximately 13 miles from Starkville, MS and Mississippi State University.
Access: Berry Road is a county maintained paved road which cuts across the west end of the tract just 1/4 mile from U.S. Highway 12.
Timber: Predominantly the tract is made up of pine sawtimber, with some mixed hardwood timber along the creek. The hardwood component is a variety of species, but does have oak and other mast producing trees. The following is an estimate of the timber volumes:
Pine Pulpwood......197 cords
Hardwood Pulpwood....667 cords
Pine Chip-n-saw......297 cords
Pine Sawtimber......700.673 MBF/Doyle
Red Oak Sawtimber....5.707 MBF/Doyle
Cherrybark Oak.......2.824 MBF/Doyle
Sweetgum.............10.501 MBF/Doyle
Poplar...............26.586 MBF/Doyle
Other Hardwood........1.851 MBF/Doyle
Seller nor Seller's agent guarantee the timber volumes.
Location
Interested In This Property?