Property Details
Property Class

For Sale

Categories

Recreation, Timberland

Status

Sold

State

Mississippi

County

Noxubee

No. Acres

235 acres

Price

$515,000

Price Per Acre

$2,191
662.323.9103
662.242.9104
662.323.5281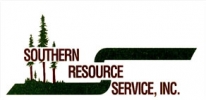 Property Description
Given that this property has over three-quarters of a mile of frontage on the Noxubee River, multiple cabin sites, abundant white-tailed deer, turkey, wild hog, and other small game, this property is a must have for the recreational enthusiast.
Location: The subject tract is located approximately 8 miles west of Brooksville, MS off of Lynn Creek Road. It is only 3 miles from the southeast corner of the Noxubee National Wildlife Refuge. This tract is easily accessed from all areas of Mississippi and west Alabama.
Access: Access to the tract is good! At US Highway 45 in Brooksville, MS you take paved Lynn Creek Road. Travel west approximately 8 miles to Upton Road, which is a county maintained gravel road. Next, you go south on Upton Road for 1.5 miles to the tract. The tract has one-quarter of a mile road frontage on both sides of Upton Road. A good network of interior roads, and ATV trails provide access throughout the tract.
Timber: In 2013, 100+/- acres of the timber was harvested. After the harvest 60+/- acres were site prepped and planted with pine in 2015. The balance of 40 acres being a hardwood site was allowed to regenerate naturally. In addition, a 40+/- acre field was planted with pines in 2003. The balance of the property is in natural pine/ hardwood that is pulpwood and small log timber, and SMZ timber along Noxubee River and around sloughs, roughy 6 acres of food plots, etc.
Full Description: This tract is very unique in all that it offers! Noxubee River frontage provides excellent wildlife habitat, and fishing in addition to all the qualities noted above. Given all the above attributes this tract is a must see! Properties on this site are sold as a total sum, and not a per acre basis. These acreage estimates are believed to be substantially correct, but neither owner or broker guarantees their accuracy.
Location
Interested In This Property?